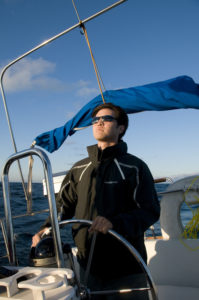 Key to enjoying a season of fractional leasing is the scheduling system used to divide time on the boat between you and the limited number of other sailors who share the fixed cost of operating your boat.
We have spent the past seven seasons analyzing how our customers like to use our boats and have gradually honed our scheduling system to most closely match the way you would like to sail.
At the beginning of the season, you purchase a lease package plan for one of the boats. That plan comes with a number of credits that varies depending on what type of share you buy – Gold, Silver, or in some cases Bronze or Platinum. Whenever you reserve and take a sail on the boat, we deduct credits from your kitty.
Other benefits of our system include:
You choose the exact days you sail
You can combine your days however you want; many of our sailors take the boats for occasional long weekend cruises
With a Gold Share, you can use your credits any day of the week. You could even use all of your credits on the weekend
With a Silver Share, you can save money by sailing only on weekdays
Sail slots not reserved the day before an upcoming slot become "As-Available" sails for Gold and/or Silver Share holders. These can be reserved "free" (without using sail credits) by instead using reward credits earned from previous sails
You can reserve two sails before the start of the season, the remainder can be booked according to a few simple and fair rules once the season begins on May 15th
It really is that simple and it works because we only allocate 50% of the time available on our boats. At maximum capacity, we leave half of the days in the season unsold.
We are the only fractional leasing sailors in the Chicago area that makes this commitment. It allows us to offer a sailing experience that offers unparalleled flexibility and value.