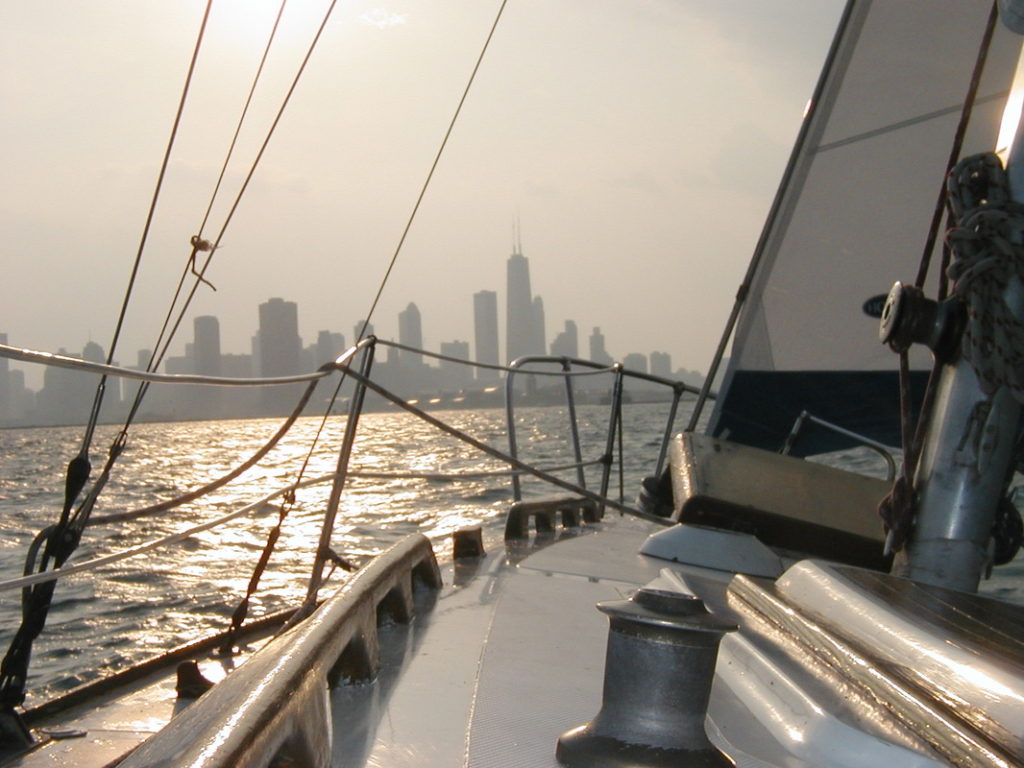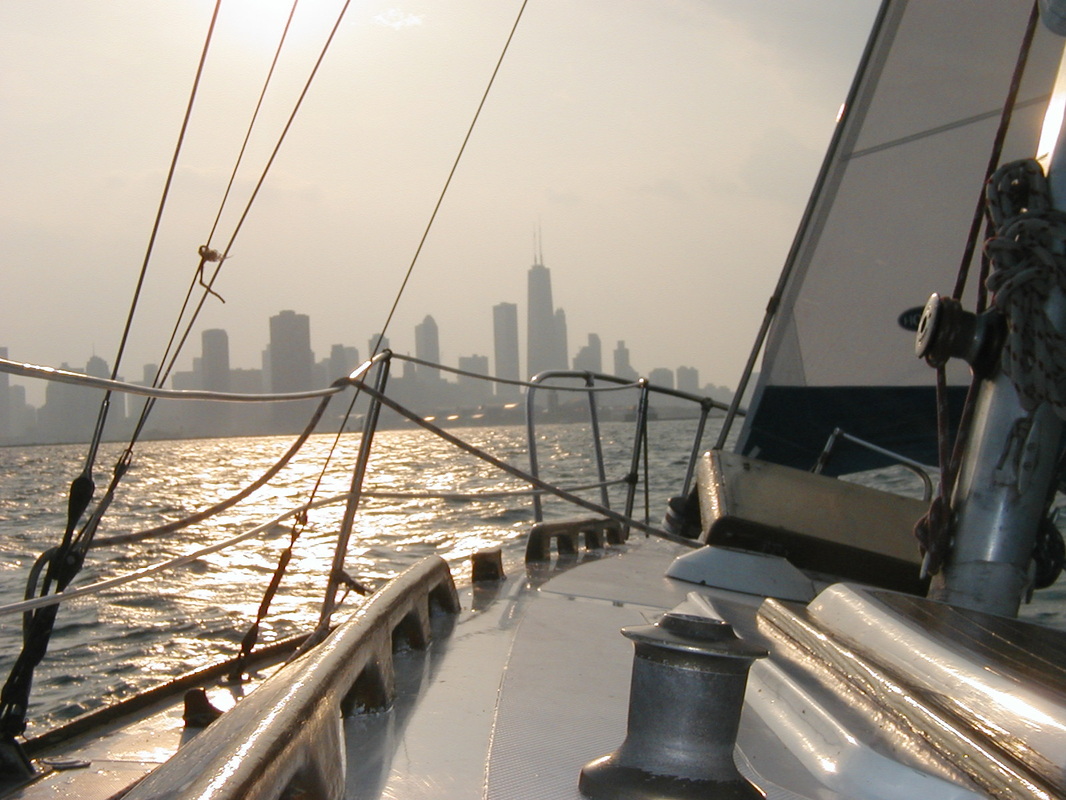 Sailboat designs differ significantly in both size and the type of sailing intended by their creators. Our fractional leasing fleet captures this diversity.
Depending on your interest and experience, you can choose by size (ranging between 27 and 42 feet) or by sailing characteristics (performance, comfortable cruising, simplicity, ease of handling). This breadth of choice is in sharp contrast to the "one-type-fits-all" offerings of other leasing companies.
Their boats are typically large, wide, high-freeboard designs best suited to Caribbean charter boat fleets. These boats are selected for spacious accommodations and to sail comfortably in balmy island trade winds. Enjoyable as they are for the Caribbean, handling Lake Michigan weather requires boats with enhanced capabilities.
OCY Sailing invites you to choose a boat favored by experienced Lake Michigan sailors for serious Chicago-style sailing.
Unlike the steady predictable breeze of a Caribbean trade wind, Lake Michigan sailors routinely experience wind, gust and wave conditions that change markedly during the course of a single daysail. All of our boats are proven for this challenge.
Instead of plentiful crew on board, Chicago captains often sail short-handed and require rigging easily managed from the cockpit. Our boats are fitted with this in mind.
Daysailing and occasional overnights are the norm in Chicago, not week-long live-aboarding. Our boats are comfortable for multi-day cruises, but not at the expense of performance and handling.
Get Out There!
Life at the dock is not the primary mission of our boats - sailing and cruising is. That's why we offer ten different boats with size and sailing characteristics experience tells us best capture the diverse needs of Chicago sailors. If you want a serious performance cruiser, choose our beautiful C&C 41 Custom, White River. If you're looking for an entry-level boat, or one suited to easy short-handed sailing, check out our always popular Catalina 27, Little Darlin'. In between, we offer eight other cruising classics. We're confident you'll find a boat in our fleet that matches your skills and delivers the adventure you're seeking.
Our boats weren't built to hug the harbor. We want you to have fun sailing the way you want to sail, and believe you'll be amazed at how much you'll save over the "one-style-fits-all" approach common to most leaseshare companies.